On Wednesday, April 3, a solemn ceremony of presenting the winners of the sixth season of the art media project "Cultural Island" was held at the Theater for Children and Youth.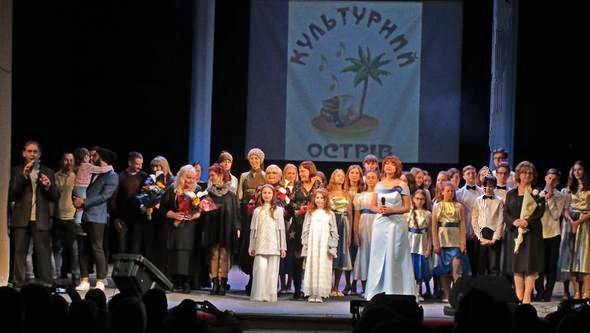 About the project
The purpose and mission of the "Cultural Island" is to popularize a creative attitude to life. Every year, seven new residents from among the personalities or teams that make a significant contribution to the creation of the creative atmosphere of the Sumy region "settle" on the Island. The selection of new "islanders" takes place in two stages. First, all the laureates of the past years submit to the organizing committee candidacies of future nominees, and a long list is compiled from them. Then, at the second stage, seven new "inhabitants" of the Island are selected from this long list by universal voting.
The presentation of the laureates takes place in the format of a bright and colorful show. Each new resident receives a symbolic diploma in the form of a "visa", giving the right to enter and use all the resources of the "Cultural Island".
In addition, each laureate is described in detail in a publication on the ATS media portal. Having become acquainted with the materials dedicated to the winners of the "Cultural Island" of all years, any person gets the opportunity to see what a rich and diverse cultural and creative life is raging in the Sumy region.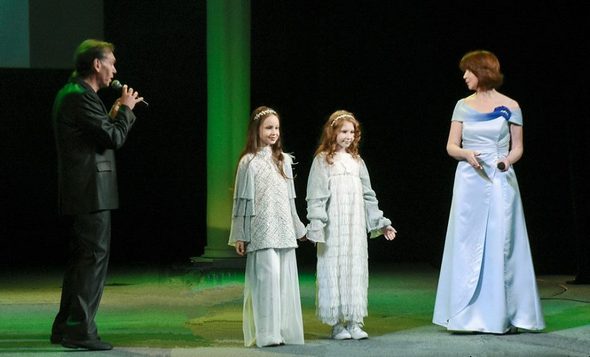 Organizers and partners
The project was conceived and implemented by the Creative Events Agency (director Igor Kasyanenko) and the ATS media portal (editor-in-chief Larisa Ilchenko). In 2019, the project partners were:
– Department of Culture of the Sumy Regional State Administration
— Network of salons and vision centers "Optics 1.0" — opticgrad.com
— Sumy trading group
— Grain and ground coffee store "Smachna Kava" — smachnakava.com
— School of make-up and hairstyles by Yulia Dyagovchenko
– Center for Computer Technologies Sum DU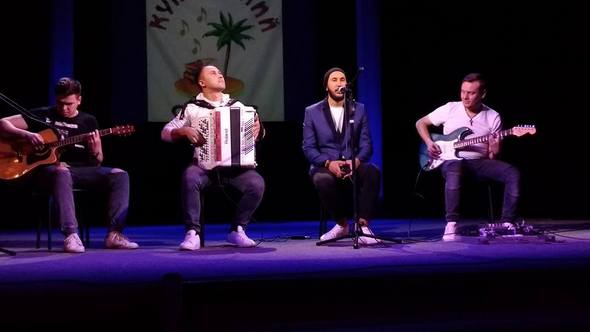 Laureates of all six seasons of the art media project "Cultural Island"
Natalia Govorukhina – photo artist. Nomination "Man of Light"
"Museum of Money and Banking" at the Educational and Scientific Institute of Business Technologies "UABD". Created by Sergey Tikhenko. Nomination "Time Machine"
Vasily Klimenko — writer, artist. Nomination "Violin Ingres"
The Garden of Converging Paths by Irina Protsenko. Nomination "Chamber Stage"
Tamara Kubrakova is an art curator. Nomination "Third Pole"
Sergei Konoz and Anastasia Platonova are musicians. Nomination "Nature does not rest"
Orest Koval — art manager, musician. Nomination "Music is eternal"
Alexander Gvozdyk is a journalist. Nomination "Cinemagic"
Daria Bezkostaya is an artist. Nomination "Good Fairy"
Duo "Two Pianos" (Lyudmila Skrynnik and Elena Antonets) are musicians. Nomination "Team"
Nadezhda Belokur is an artist. Nomination "Stalker"
Elena Almazova is a photo artist. Nomination "Catcher of the invisible"
Volunteer nomination. Established for everyone who selflessly helps those in need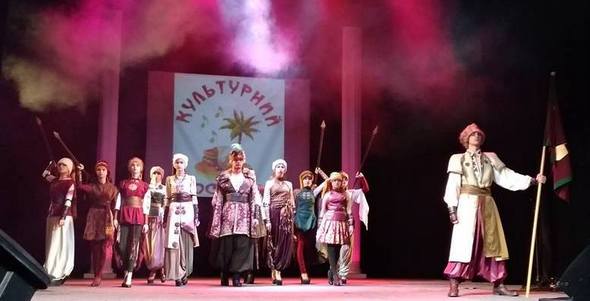 Larisa Vaneeva is the head of the National Collective of Ukraine of the design studio "ART'el moda". Nomination "Mirror of Fantasy"
Elena Goncharenko is an ethnomusicologist. Nomination "The Present Past"
Vera Panenko is the head of the children's club of tourists and climbers "Abalakovets". Nomination "Height Keeper"
Rimma Milenkova — art curator, artist. Nomination "Open Heart"
Evgeny Fullerov – writer, critic. Nomination "Culinary of the Word"
Victoria Timoshenko is a photo artist. Nomination "Photomusic"
Sergey Gutsan is the creator of the author's museum. Nomination "Odyssey's Berth"
Danchenko Studio is an art studio. Nomination "Living Water"
La Chanson Poetry Song Theatre. Nomination "Unanimous like-minded people"
Anna Ghidora is an artist, art curator. Nomination "Between Heaven and Earth"
Vasily Chubur – poet, translator, critic, editor, teacher, philosopher. Nomination "Harmony of Thought"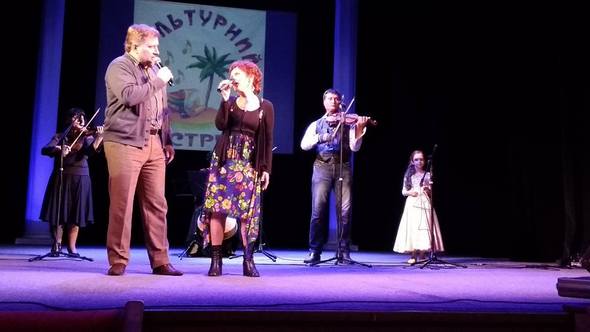 Olga Kozachenko – music author. The Steadfast Tin Soldier nomination
Tatyana Nyankina – director. Nomination "Golden Key"
Anton Mezhenin – artistic director of the Sumy Regional Academic Drama and Musical Comedy Theater named after. M.S. Shchepkin. Nomination "Big Game"
Natalia Cherkasenko is the artistic director of the Gorod S Theatre. Nomination "Wreath of Melpomene"
Margarita Sergienko is a local historian. Nomination "Property"
Olga Kovalevskaya – poet, art manager. Nomination «Perpetuum Mobile»
Leonid Ilyashenko — doctor, poet, philanthropist. Nomination "Quiet Power"
Anna Chernenko is an artist. Nomination "Magic Lantern"
Vadim Sherstyuk is an actor of the Sumy Regional Theater for Children and Youth. Nomination "Knight of the Beautiful Drama"
Nadezhda Yurchenko – director of the Sumy Regional Art Museum named after. N. Kh. Onatsky. Nomination "Pearl Collector"
Oleksandra Sokol — People's Artist of Ukraine. Nomination "Symbol of the era"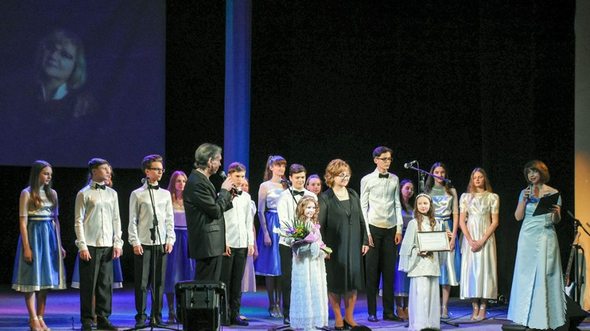 Galina Panenko is the leader of the exemplary vocal and choral group "Mosaic" of the Sumy Palace of Children and Youth. Nomination "Heart of the choir"
Vitaly Trikoz – director of the folk drama theater of the Akhtyrsky district house of culture. Nomination "People's Theater"
Tamara Gerasimenko is a poet. Nomination "Kastalskiy key"
Olga Kozachenko is the author of music. The Steadfast Tin Soldier nomination
Irina Garshina is an artist. Nomination "Through thorns to the stars"
Valeria Roshkovan — volunteer, head of the Wings of Hope International Charitable Foundation (Konotop). Nomination "Wings of Hope"
Read more about each of the Culture Island winners here
Photo: Victoria Timoshenko and Alla Titarenko