Elena Almazova, a photographer from the Ukrainian city of Sumy, created a series of amazing photographs in which plants come to life.
Looking at the pictures, one is amazed at how a person can see beauty in seemingly obsolete fragments of wildlife, how she manages to pass them through the camera lens and continue the life of that "that has come to fade and die."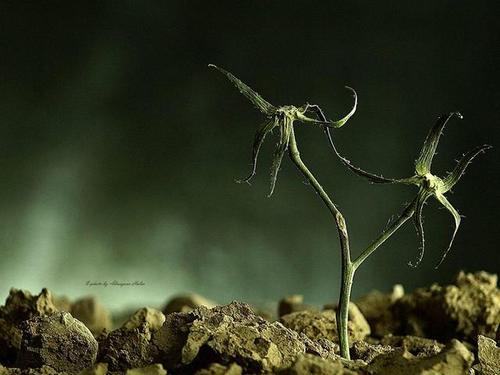 Elena Almazova is a versatile photo artist. Along with exquisite photographic masterpieces from the macro-crumbs cycle, she creates completely different works, sometimes shocking the biased viewer. The subject of heated and controversial discussion was her exhibition "Kamikaze", where the author dared to go beyond and even appear before the viewer as an object of her own artistic search.
Creativity is a gift to see the unusual in the ordinary. The works of Elena Almazova make us notice and remember that there are other existences around us. And this is such an aesthetic coercion, when you can't take your eyes off beauty and perfection.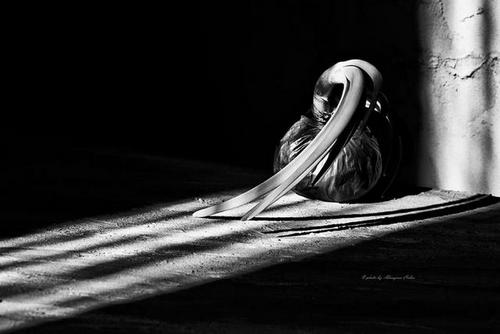 Based on these pictures, one could make a touching cartoon for adults. Or compose a beautiful fairy tale about love and friendship, where her figurines from plants would become the main characters.
Another miracle is that the photo images of Elena Almazova do not just look like living characters of a certain story. They exist in plastic – this is an amazing gift of a photographer – to capture the movement of motionless objects. There are feelings between them – they are somehow very touching and humanly related to each other.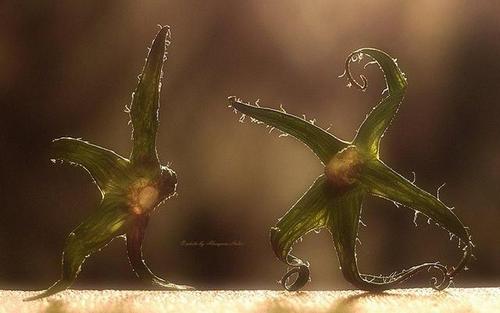 You can think about the professional techniques by which they are revived and animated – but is it worth it? It is much more fruitful to simply believe the author and try to look at the world around you a little differently – after all, there is so much visible in it that is invisible to us, which means it has not yet been discovered.
Reference:
Elena Almazova. Photo artist. Lawyer by education. At heart, I am a freelance artist. Has been doing photography since 2007. Member of the National Union of Photographers of Ukraine. She was awarded several gold medals at international competitions. Winner of the blue FIAP ribbon.