On Friday, October 25Sumska city gallery was crowded and noisy. The reason for the meeting was the opening of the exhibition photo artist Elena Almazova.< /p>
Speaking at the opening, one of the luminaries of Sumy photography, Yevgeny Shipitsyn, said that this author can already be called a master in terms of skill and professionalism. Elena, in her response speech, modestly noted that she considers herself still a novice photo artist. Thus, according to the well-known expression of the popular Sumy politician, we have a collision. I would like to start the story about the exhibition with arguments that, in our opinion, resolve this problem.
People, as we know, are always divided into two categories. Any group of people in any situation, in any scenario, can be divided into two categories. Artists too. The first is the simplest, happiest and most self-satisfied category: those for whom their own talent is already a joy. Final and irrevocable. They happily share with the world the fruits they bring and do not really think: why is this, from where? It does – and that's fine. And the second category is those who consider their gift, first of all, as a tool for knowing themselves and with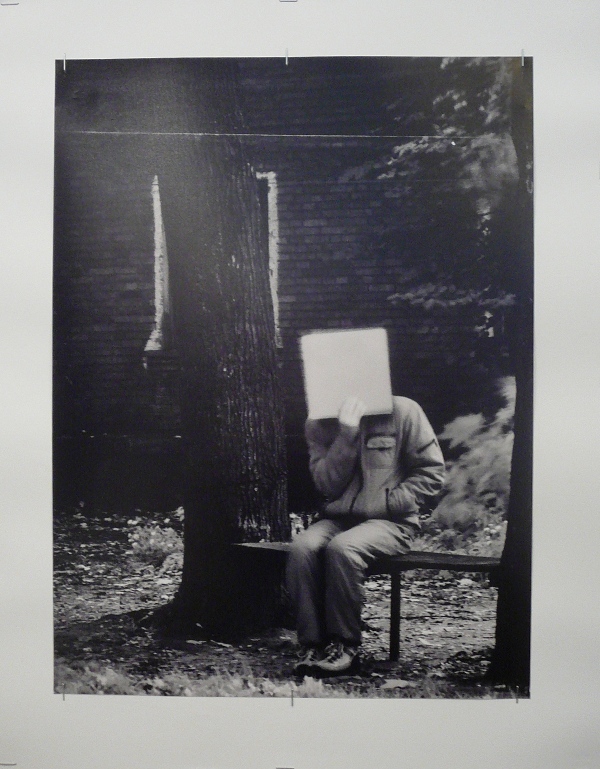 your place in the world. There is much less happiness, but these are the people who move art forward.
Elena Almazova undoubtedly belongs to the second category. With her obvious skill and professionalism, it would be possible to calmly "blow" portraits of rich "Pinocchio" for money and enjoy the glory of an elite genius among them. However, Almazov is attracted by a different path. And this is the roots of the attractiveness of her work. She seems to be trying to drag herself all the time by her hair – higher and higher. And hits higher and higher notes where others prefer to stay within the comfortable limits of their creative range. That is why she is always a "beginning" author, although an undoubted master.
The exhibition is a clear illustration of these experiments. Everything here is controversial and unglamorous. The author actually immediately begins to bully the viewer. A series of photographs with closed faces and windows is perceived as an obvious hint of the closedness of souls (eyes are the windows of the soul). And the diptych at the entrance, where the lady with shoulders, tells that only by undressing, that is, throwing off the conventions of society, one can gain freedom. And, of course, the central panel of self-portraits of a woman's face against the background of a man's body is obviously erotic. With challenge and outrageous. At the same time, I repeat, everything is done at the highest level of skill.

Bards have such an informal term – "babism-yagism". This is when a lady sings about love too sexually and furiously, so that one can already smell the smell of the body, against which, of course, we have nothing in life, but we consider it hardly appropriate in art. So, Elena Almazova just doesn't have a single call on the side of "babism-yagism". First, her characters are incorporeal. She has a lot of ghosts in her photographs. A ghost is a disembodied and restless soul. And secondly, the author never changes taste, and she always stops a millimeter from the abyss.
In addition, such a public undressing of the soul is also hardening. Personally, I love sassy commentators on my lyrics. I have already said that they develop humility in me and pacify pride. But in order to embark on such risky experiments, it is necessary that your inner world is a living forest, where in place of obsolete beliefs and ideals, new ones, in tune with the times, immediately grow. And God forbid you play such games if your inner world is like a crystal city. Remember Boris Grebenshchikov: "The geometry of scrap in crystal spaces"…
There is, however, another option – people with an armored inner world. But they are a separate (and certainly not our) topic.
Developing the idea of tempering the soul, it must be said that the author, in some amazing way, with all his outrageous outwardness, is able to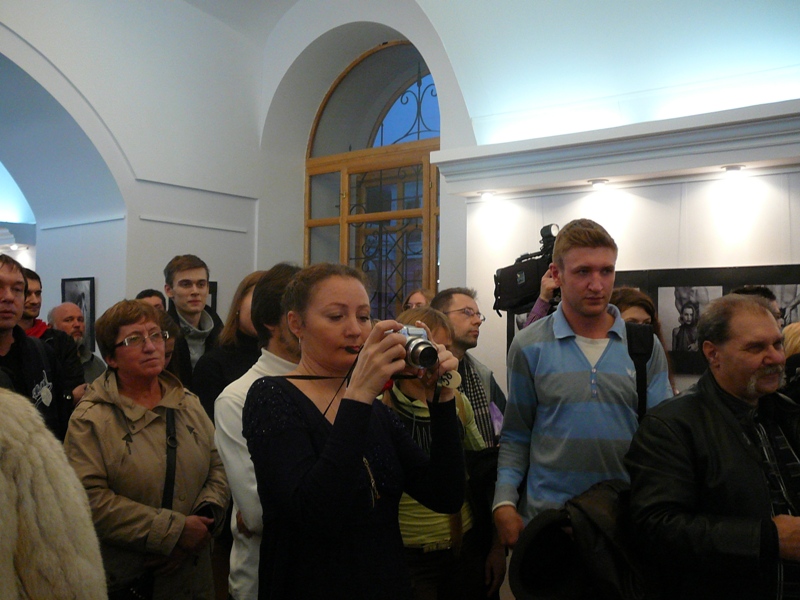 take people around you and make friends with you. Such an exhibition, if enemies, bigots and snobs came to it, they would simply whistle. And here, from the very beginning, love reigned and admiration reigned.
The author named the exhibition"Kamikaze". A kamikaze becomes such at the moment when it starts moving, directing the projectile it pilots at the target. I think that in this case the goal is one's own soul. The exhibition is built on movement – it is in almost every photograph. Some series of works deliberately emphasize the insignificance of a single moment in comparison with the significance of their series – like in the rain, where each drop, adding up with the rest, passes into a new quality, ceasing to be a drop and becoming rain.
When you look at all this, you start thinking intensively, fantasizing, arguing from the start. Many photographers invite people to philosophize with their work. But with Elena Almazova, this invitation is so cordial and sincere that you get involved almost effortlessly in overcoming the inertia of thought. There is no moment of incomprehensible peering, which is, undoubtedly, the result of the skill of the photographer. Having started your communication with work, you soon realize that everything is simple and clear only at first glance. And then you find yourself in your own (and not the author's) world and there you start your individual showdowns with yourself.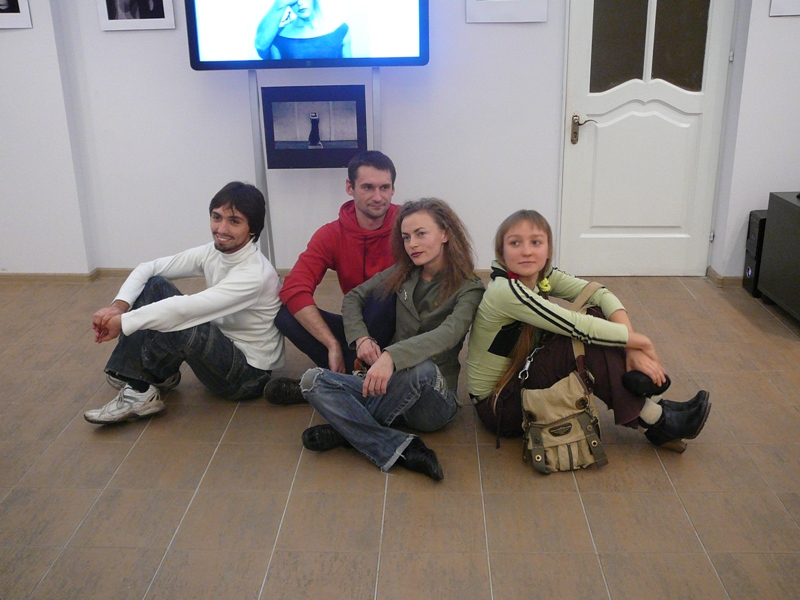 In this regard, there is another wonderful thought from the speech of Evgeny Shipitsyn. This is a biblical quote. God speaks through the prophet Isaiah: "My thoughts are not your thoughts. My ways are not your ways." In this context, the path of the creator is his path. And what we see and imagine on the subject of his work are our ways and thoughts. The task of the author is simply (although it is – oh, how difficult!) to send the viewer on a journey.
We consider (by the entire editorial staff) visiting the exhibition an event, and the exhibition itself – a successful experiment and, frankly, we are not very jealous of the next photo artist, whose exposition will appear in this place. The usual professional "good" now, in comparison, will look boring